Skip to end of metadata
Go to start of metadata
June 2019
ADDED  

support for Microsoft SQL Server for those (rare) cases when someone is running Moodle/Totara on Microsoft.
ADDED  

a feature to let the Administrator optionally enable "Export CSV" for manual and scheduled reports.

ADDED  

a feature to create a schedule for a course-specific report and choose to select to either all students or selected students.

ADDED  

a feature to send personalized reports to the individuals selected in the schedule for course-specific reports.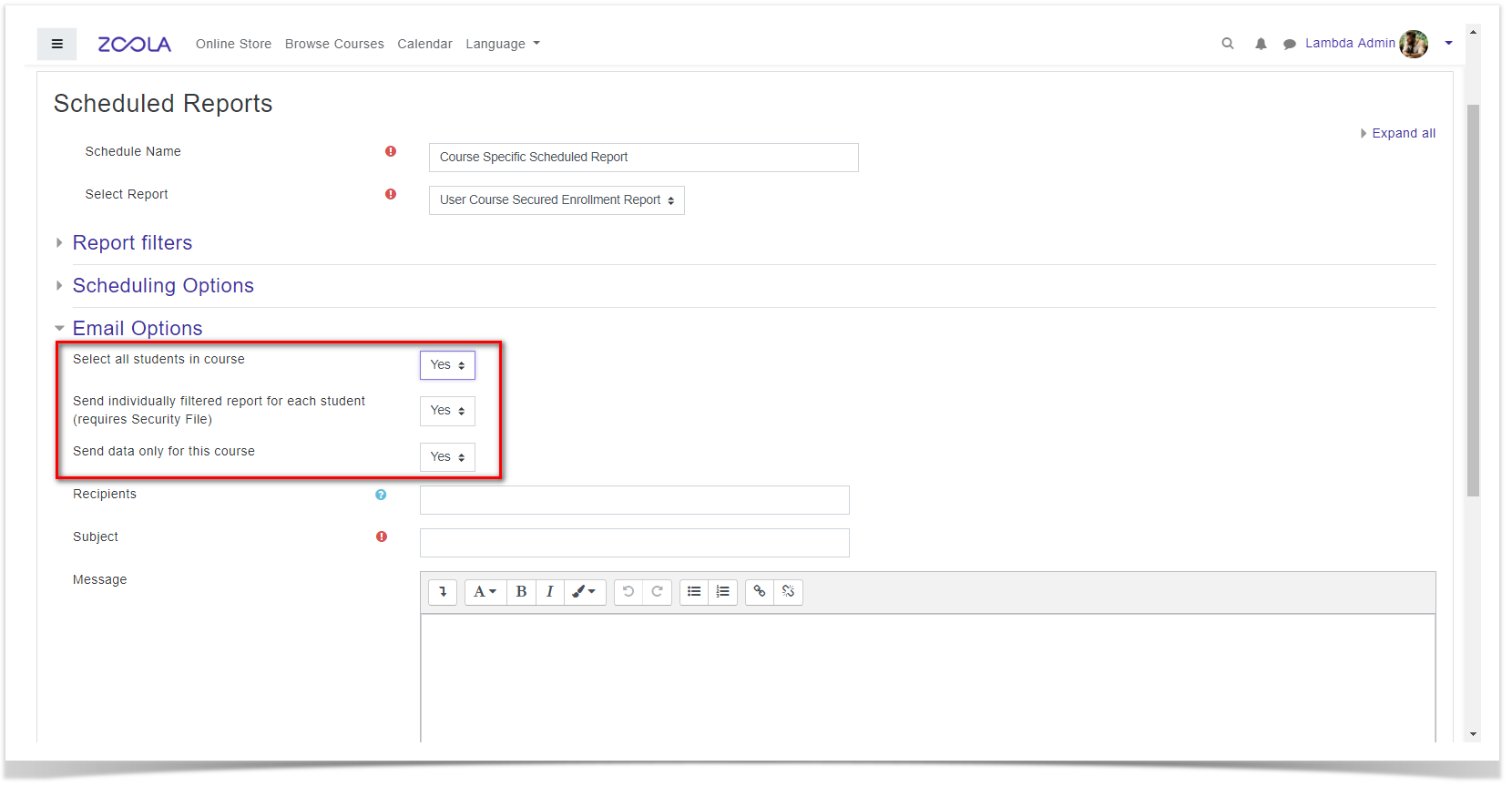 CHANGE  Zoola Analytics no longer supports Moodle 3.5 and lower. If you are using an older versions of Moodle, we do not expect any issues with your reports and dashboards and we will continue to support you with that. We cannot guarantee that future versions of the Zoola blocks and plugins will continue to work in older versions of Moodle. We urge you to check the Zoola Analytics Technical Requirements (LINK) to make sure you are getting the best experience.